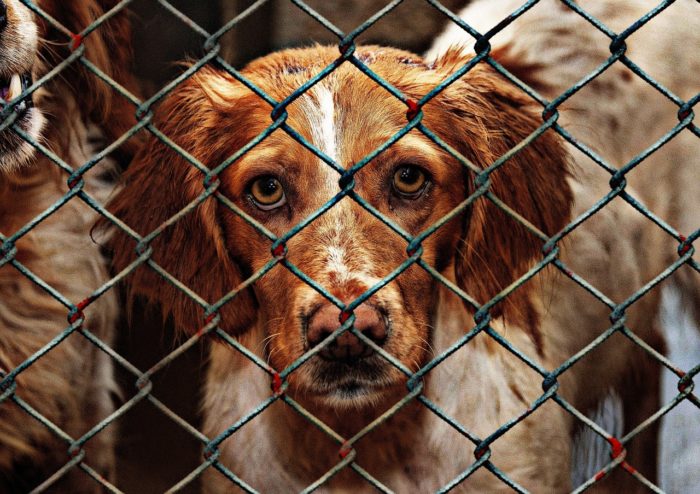 Do you know what tomorrow is? It's National Mutt Day, also known as National Mixed Breed Dog Day – a holiday that pays tribute to the infinitely unique and pedigree-less mixed breed dog!
This holiday was created by animal welfare advocate and celebrity pet and lifestyle expert, Colleen Paige, in 2005 to raise awareness of the many awesome mixed breed dogs in shelters and needing homes now. It is celebrated twice each year – on July 31st and December 2nd.
Her goal is adoption of 10,000 mixed breed dogs at each celebration of the holiday.
Statistics.
How many mixed breed dogs are currently in shelters? That number varies depending on source.
It is estimated that mixed breeds make up approximately 53% of total American dogs.
A study of shelter dogs by the National Animal Interest Alliance (NAIA) was reported by the American Kennel Club in July of 2015. They estimated approximately 95% of shelter dogs to be mixed breeds.  However, an estimate by the American Society for the Prevention of Cruelty to Animals (ASPCA) reported by Humane for Pets indicated that this number is closer to 75% of the shelter population.
Why adopt a mixed breed dog?
Generally healthier than purebred dogs.
Mixed breed dogs are "generally healthier" than many pedigreed pups since they have a more diverse gene pool. Purebred dogs generally come from a relatively small gene pool due to inbreeding. That can make them susceptible to a number of familial diseases. Enlarging the gene pool and combining it with another or several other sources of genes reduces the chance of one of these familial diseases.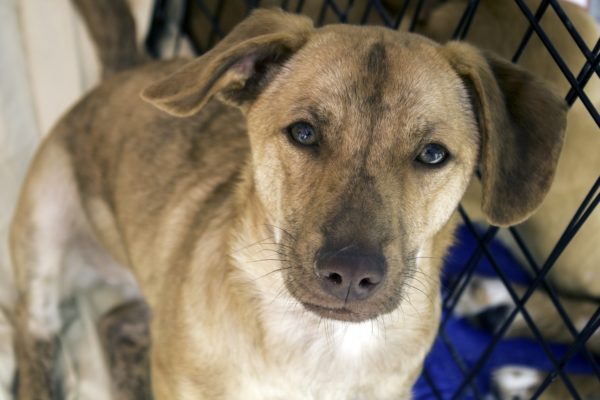 In a study of 90,000 dogs (27,254 dogs with genetic disorders), researchers at UC Davis looked at data for 24 different genetic disorders.  For 13 of these genetic diseases, results were very similar between pure- and mixed-breed dogs. For 10 of these diseases, pure-breeds were found to be significantly more affected. This included diseases such as dilated cardiomyopathy, cataracts and hypothyroidism. Mixed breeds were only found to be more greatly troubled by ruptured cranial cruciate ligaments (knee injuries).
May live longer than purebred dogs.
An article by Kimberly Alt  (Life Expectancy of Dogs: How Long Will My Dog Live) in the Canine Journal reported that mixed-breeds may live longer than purebred dogs. Since in-breeding can reduce the lifespan of the dog, "mutts" with two or more breeds tend to live longer than their purebred counterparts.
A study of 23,000 dogs at North American veterinary teaching hospitals done by Purdue University found that:
"the median age at death was lower for pure breed dogs compared with mixed breed dogs."
(At the median age at death, the number of dogs in the study still alive is equal to the number who have died.)
Another study on length of life was done in Denmark with 2928 dogs This was reported from a questionnaire study of members of the Danish Kennel Club (DKC) in 1997 (including both pure-breed and mixed-breed dogs). It showed:
"The median age at death for all dogs in the study was 10.0 years. Mixed-breed dogs had a higher median age at death (11.0 years) than the entire population, but breeds like Shetland Sheepdog, Poodle and Dachshund exceeded this age (12 years)."
More level temperaments.
Mixed-breed dogs generally don't have the extremes of temperament that purebred dogs do, according to an article by Michele Welton (The Truth About Mixed Breed Dogs) in Your Purebred Puppy.  This is again related to their larger gene pool.
May be more intelligent.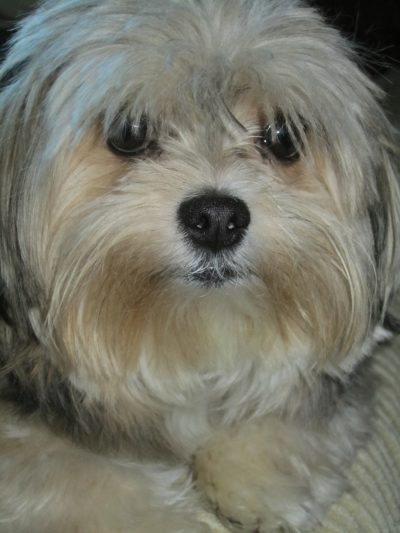 A study by researchers at The Aberdeen University involving dozens of dogs was reported in the Daily Mail (Why a mongrel will always trump the pedigree chump). This study showed that mixed breeds may be more intelligent than their purebred counterparts. Mixed breed dogs were found to be better at problem solving and had better spatial awareness. The participating dogs were rated in a series of tests, with a maximum possible score of 30. For example, a bone was hidden under a can to find out whether the dogs were smart enough to know the bone still existed even if they could no longer see it. The study found cross-breeds to score an average of 2 points higher than purebred dogs. Seven of the top ten scoring dogs were mixed breeds.
Unique, one-of-a-kind dogs.
Do you appreciate diversity? This is where I wish I had paid more attention in statistics classes. Suffice it to say that mixed breed dogs are one-of-a-kind pups of almost infinite variety.
What can you do?
If you are open to adopting another canine family member, consider expanding your search beyond pedigreed pouches. If you intend to breed or show your dog, a pedigree is necessary. Otherwise it is of little value, except maybe to help your veterinarian stay on top of any health issues your dog may be predisposed to genetically.
Local shelters and rescues are always open to help – whether it's money, food or other supplies, or your time. Find out what they need and how you can help.
If you already have a mixed breed family member, celebrate him (or her)! Have time for an extra walk or a game? Do you need something from PetSmart or Rural King or somewhere else dogs are welcome? Or just some extra snuggle time – maybe that extra email can wait and you can finally settle in on the couch and watch that video you've been putting off with your best friend …
Final Thoughts.
There are a number of reasons to consider adopting a "mutt" above. I have three – and wouldn't trade them for the world. They are unique and very special – to me anyway.
I couldn't end this post without including this video.
Thanks to Mydogsbook for this great video on YouTube.
I would love to hear some of your mixed-breed dog stories or adoption stories. Please leave a comment below.
A special "thank you" to the above-mentioned photographers and creatives for making their work available for use.
My sources for this article are listed below for further reading.
Sources/Additional Reading
http://shelterproject.naiaonline.org/shelter-data
http://www.akc.org/news/naia-purebred-shelter-study/
http://www.humaneforpets.com/resources/facts-and-statistics-about-animal-shelters/
Bellumori, T.P., T.R. Famula, D.L. Bannasch, J.M.Belanger, and A.M. Oberbauer. 2013 Prevalence of Inherited disorders among mixed-breed and purebred dogs: 27,254 cases (1995-2010). Journal of American Veterinary Medical Association 242: 1549-1555. (http://www.instituteofcaninebiology.org/purebred-vs-mixed-uc-davis.html)
http://www.caninejournal.com/life-expectancy-of-dogs/
Patronek, Gary J, David J. Waters, and Lawrence T. Glickman. 1997. Comparative Longevity of Pet dogs and Humans: Implications for Gerontology Research. Journal of Gerontology, Volume 52A, Number 3, B171-B178. (http://ierdie.net/images/documenten/purdue_longevity_study.pdf)
Proschowsky, H.F., H. Rugbjerg, A.K. Ersboll. Mortality of purebred and mixed-breed dogs in Denmark. Preventative Veterinary Medicine, 2003 April 30:58(1-2):63-74. (https://www.ncbi.nlm.nih.gov/pubmed/12628771)
http://www.yourpurebredpuppy.com/buying/articles/mixed-breed-dogs.html
http://www.dailymail.co.uk/sciencetech/article/-510703/Why-mongrel-trump-pedigree-chump.html
Like this? Share it!