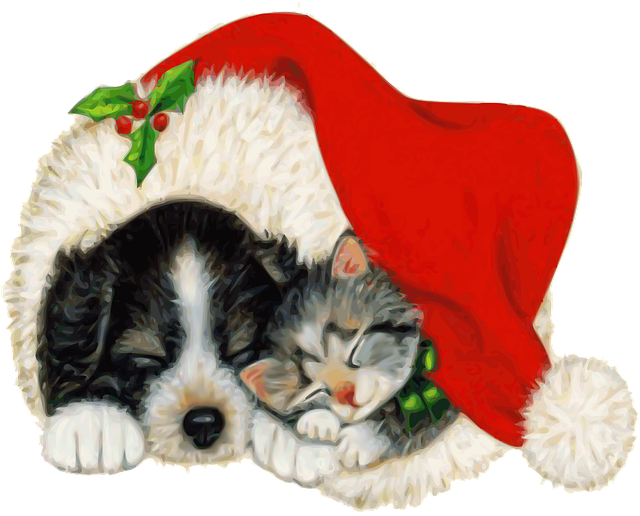 Operation Santa Paws is a holiday which was originally established in 2001 by Justin Rudd, executive director of Haute Dog. It was started as a way to make the holidays a bit happier for the shelter animals in the Los Angeles/Orange County area. This was done through encouraging donations of food, treats, toys, blankets or money for the animals.
Participating sites receive donation containers with a poster giving details of the charitable event at the beginning of December. They are later picked up and delivered to the designated shelters and their animals in time for the holidays.
The event originally included only shelters and rescue groups in the Los Angeles area. Participation has grown every year, and it is now nearly nationwide. All participating businesses and organizations are encouraged to register so that they can be listed on the website. There are participants along the East Coast, in Texas, and in many locations in between serving the needs of their local animals.
Haute Dog is a not-for-profit network of dog lovers, rescuers, and educators which also sponsors a number of other events every year, including a poetry contest, Bulldog beauty contest, a Halloween parade and numerous beach events.
What can you do?
Simply participate! Check Haute Dog for a list of locations to leave your donations. Even if you live outside the Los Angeles area there may be a donation site which is convenient.
No convenient sites? Maybe you could establish one? How about your place of employment? Or church? Or school? Or your veterinarian's office? Don't forget to list it on Haute Dog's site.
Maybe your local site needs help with delivery at the end of the event?
Final Thoughts.
This is just a great idea! Dogs and cats may not be able to read the calendar, but they don't need reading skills to know if they're getting "extras" – whether stuff or attention – at any time of the year. I try to give a little bit of money to the shelter in December every year, but for whatever reason have never thought about toys and treats.
Because the nearest donation site to me was 30 miles away, I dropped a donation off at the local shelter. You could do the same. You could even combine it with your trip to the Toys for Tots box or the Salvation Army or whatever other group you support at the holidays and make an afternoon of it.
Whatever way you do it, it's important not to forget the homeless pets during this special time of the year …
A special "thank you" to the above-mentioned photographers for making their work available for use.
My sources for this article are listed below for further reading.
Sources/Additional Reading
http://www.hautedogs.org/santapaws.html
https://en.wikipedia.org/wiki/Toys_for_Tots
Like this? Share it!